JK810 all-in-one hudraulic drilling machine helps customers gain profit.
JK810 All In One Hydraulic DTH Drilling Rig, it's market feedback is good, sales continually boom. Recently, one after another JK810 carrying dreams and hopes went to the scene to help customers gain profit. It is a product that can bring you higher automation, higher drilling efficiency, reliable and simple operation, is the new generation of drilling rig.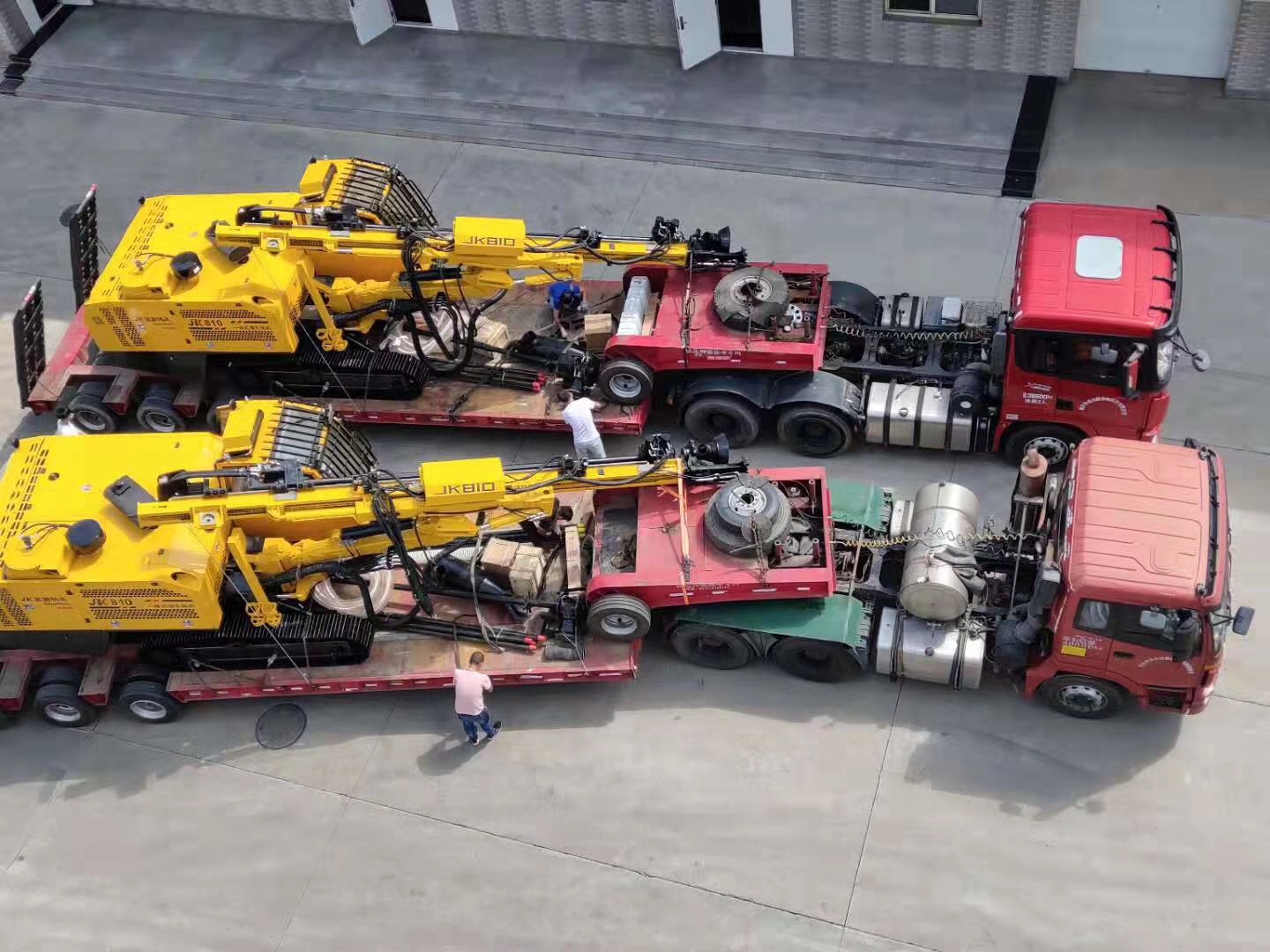 All In One Hydraulic DTH Drilling Rig
Standard equipped with FOPS requirements of the cabin and automatic pipe exchange system, wide and heavy crawler system, which meet the requirements of safety meanwhile moves rapidly , is the model of integrated drilling rig. Hydraulic dust removal system can meet the latest environmental protection requirements of mines and is a reliable solution for modern green mining.
JK810 drilling rig is the most cost-effective representative of JK Drilling and Atlas integrated solutions.