We are dedicated to providing our customers with high quality and high–tech products.
Zhangjiakou Xuanhua Jinke Drilling Machinery Co., Ltd (JK Drilling) is a large enterprise specialized in development and manufacture of all kinds of DTH Drilling Equipment. The major products include All-In-One type and separate type DTH rock drilling rigs, DTH well drilling rigs and construction drilling rigs.
The DTH rock drilling rigs are widely used in blasthole drilling of mining, hydropower, transportation and defense projects, as well as harbor and channel construction; DTH well drilling rigs are specialized in drilling the boreholes of large diameter and depth, for instance, water well drilling and geothermal well drilling.
JK Drilling has established a mature and complete after-sales service team, who can provide strong supports to clients and customers from both domestic and abroad markets.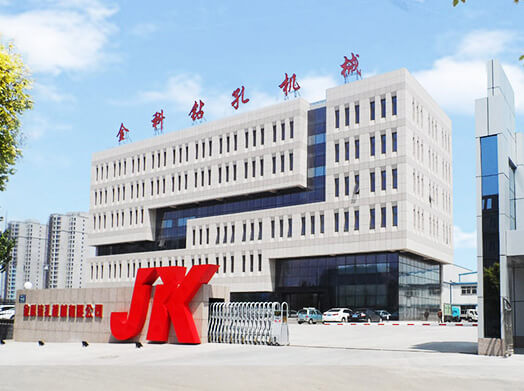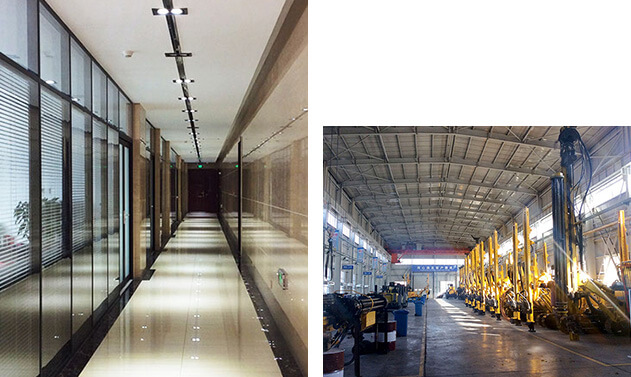 In drilling rig industry, JK Drilling's innovations have been relentless. It's dedicated to manufacturing high quality and innovative drilling rigs for customers. JK Drilling boasts its R&D center, in which all of its drill rigs have been conceived and designed. In addition, JK Drilling is certified to ISO9001, ISO14001 and OHSAS18001.
JK Drilling is located in Xuanhua, well known as the manufacture base of drilling rigs of China. Xuanhua enjoys its geographical convenience, bordering Beijing to the east, Shanxi Province and Inner Mongolia Autonomous Region to the west. The Xuanhua-Datong expressway, Beijing-Zhangjiakou expressway and Dandong-Lhasa expressway converge in Xuanhua; Beijing–Baotou railway passes through Xuanhua; National highway 110, 117 and 207 link Xuanhua with other areas of China; It's only 150km from Xuanhua to the Capital Airport of Beijing.
Recent years, JK Drilling's sales volume has been increased rapidly, its main products, Crawler Mounted Hydraulic DTH Rock Drilling Rig series, occupying around 60% of domestic market share. So far, JK Drilling has established long-term cooperation with domestic customers and has exported its products to upwards of 30 countries.