Star product JK730 upgraded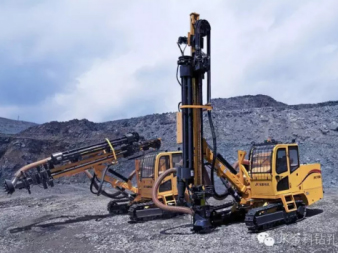 Recently the JK Drilling's technical team has finished upgrading the JK730 automatic crawler-mounted DTH drill rig with concerted effort to provide customers with long-range control of the rig.

The newly-upgraded JK730 drill rig is equipped with air-conditioned cab featuring big laminated windows, giving the rig operator great comfort, visibility and noise insulation. JK730 adopts massive electrohydraulic technologies to control the pipe changer thus achieves the function that automatically handle the pipes. As a result the drill rig can drastically improve safety and productivity as well as reduces operator's labor and safety hazard. A powerful Phase Ⅲ EFI diesel engine is built in the rig and it's fuel-saving and environmentally friendly.
Basic type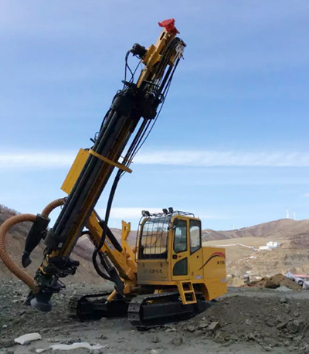 Close-range control type
The dual operating system can achieve wireless control inside and outside the cab. Engine's running status, boom angle, indication, warning and some other information can be seen simultaneously on the dashboard and the remote control end thanks to the dual display system which improves working reliability and reduces personnel safety risk.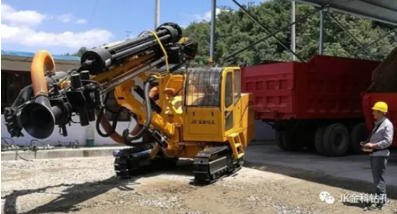 Long-range control type (4G network)
The rig can be operated through 4G network by control center or remote control vehicle more than 3 kilometers away. By installing remote cameras monitoring the rig, its real time status could be seen on computer display.