Choosing The Right Crawler Drilling Rig – Do's and Don'ts
Many jobs require drilling. There comes a time in every driller's life when a new rig has to be bought. If you are in the market for one and are looking for information that can help with making the right purchasing decision then you have landed at the right place. Read on to determine some of the essentials when it comes to choosing the crawler right rig for your objectives.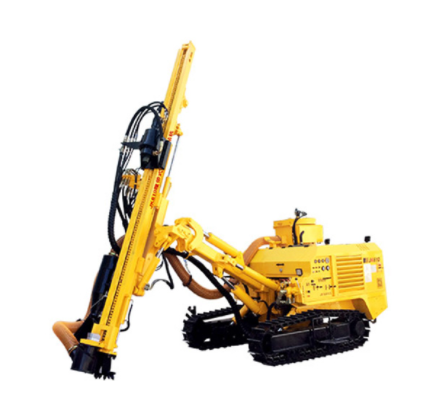 Did you know?
There are two main types of drilling rigs: autonomous crawlers and truck or trailer-mounted.
Crawlers are used when you need to move at a low speed over unlevel areas or on very loose grounds. The truck or trailer-mounter drilling rigs are comparatively cheaper than crawler drilling rigs but they are not free in terms of movement or their energy source which may come from the transport truck or an independent generator.
A few types of drilling examples:
Pile Drilling: To support a building on unstable ground

Micropile Drilling: To reinforce existing structures

Drilling Wells and Oil Rig: To access groundwater or oil

Geothermal Drilling: To access and extract the Earth's heat

Blast Hole Drilling: For quarries

Continuous Flight Augering: Maintains the walls of the borehole with the drill cuttings that are driven by the auger.

Let us start with the basics. So, what is a Drilling Rig? – It is a type of construction equipment used to make holes in the earth's surface. There are many variations of drilling rigs that vary considerably in size: they can be massive structures or light enough ones which can be moved manually by a single person.

Drilling rigs can take samples from mineral deposits and are capable of testing the physical properties of rocks, soil and groundwater as well. Additionally, they can also be used for underground installations: tunnels, shafts or pipes. Having said that, choosing the right rig doesn't really have to be a daunting task. You just have to make sure exactly what you intend to use it for and what kind of terrain it will be used on.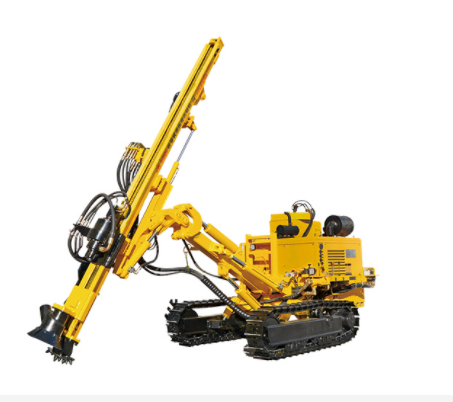 The Do's:
Inspect the rig thoroughly before purchase. Check to ensure it meets with all the quality standards and has sufficient drilling fluid to avoid any accidents or mishaps.

Always make sure to choose the rig according to the terrain you are going to be working on.

Safety, reliability, and ease of use are also important elements to consider before purchase.

Proper maintenance is the key to the long life of your rig. Do make sure to maintain it on a regular basis to avoid any breakdowns.

Ascertain the drilling contractor you are about to place the drilling rig order with has a global presence and has happy client testimonials. This gives off a sense of credibility and trust in the market.

Be wary of the speed & power of the drilling rig. This can help save a lot of time for your workers during the drilling process and increase efficiency.

Make sure the drilling contractor you are dealing with promises the rig to be delivered on time without any delays and has great after-sales service. This is vital in case of any breakdowns.
The Don'ts:
Do not be hasty in your decision and succumb to high pressure. Always take the time out to research and see which contractor offers the best solution to your business needs.

Improper Maintenance – Failing to maintain a drilling rig can cause serious damage to the equipment. It could also cause the drill rod to stop functioning which may cause injury or death to the rig operator. Other factors include, leaks in the hydraulic or fluid pump systems can cause shortages or cause the machinery to seize up while working and cause costly project delays.

Do not purchase a used drilling rig. No matter how tempting it may be due to factors such as low price, short delivery time, local contractors, etc, as it may not be future proof and there will be a high chance of a breakdown

Drilling Industries are sanctioned to have their own auxiliaries such as drilling bit, drilling pipe, drill string, etc to help support the drilling process adding further enhancements. But the quality of these supporting equipments may not always be up to the mark.

Therefore, it is imperative that a thorough inspection of these products be done beforehand, if you are planning to buy them from your contractor itself.

No proper research – Factors such as size, capabilities, and shipping considerations all need to be taken into account when thinking about how much your business or organization is able to commit to.
Bonus Tips
To avoid any injury at the workplace, be sure that the workers are geared with proper protection equipment before the commencement of any drilling operations.
When it comes to the oil and gas industries, the biggest concern surrounding this will involve fire, particularly oil companies. There will never be a shortage of flammable substances on-site at an oil rig, with explosions and spreading fires being a common threat. If you are familiar with the Piper Alpha disaster of 1988 then you would be aware that it's essential that all pipes and installations throughout the rig are entirely secure and sound for the oil workers.
We are a DTH Drilling Rig supplier, please contact us if you need them!