Methods of Sealing a Water Well and Water Well Drill Rig Selection
Top Methods of Sealing a Water Well
Once you've reached the water table in any of the water well rigs, the job isn't done. One has to seal the well and protect it from any possible surface contamination. At time shallow water might also be contaminated. This might pose the risk of water table contamination.
Therefore sealing the bore well is the only evident solution. Here we have assimilated a couple of practices that if incorporated will have a long-lasting and effective seal.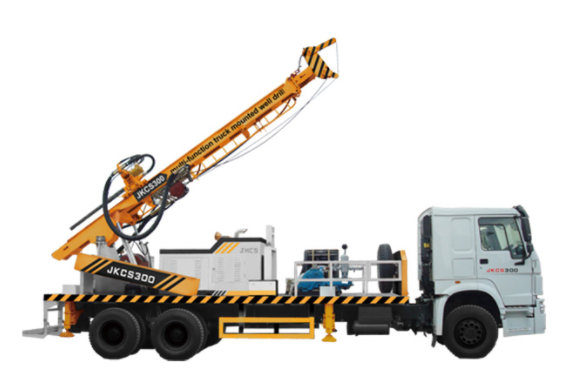 Create a Bern
Slurry generated can be used to create Bern around the borehole. At times bentonite chips and seepage plugs are also inserted into the borehole to prevent contamination. Add them slowly to ensure the bridge isn't formed.
Wait for Pump installation
Wait for at least 24 hours to allow the cement to set. To comply with government standards, "Tremie Method" of concrete is often incorporated to install seal at least 6 meters deep. This will prevent water seepage. Once solidified, the pump can be installed.
Mind the Gap
To appropriate care of borehole diameter. Take efforts to ensure that the casing diameter is at least 2 inches smaller than borehole diameter. This gap is important since it's quite difficult to find seal strong enough at a deep level.
Use Bentonite or Neat Cement
A cement mix with zero sand or bentonite mix is ideal for seal. Drillers can incorporate different proportions as per site conditions. Cement with water is a strong sealing agent. Follow guidelines as laid by local authorities
Go to Depth
It is mandatory to seal the bore well till the first impermeable layer. If no such layer exists above the aquifer, consider the top of the gravel layer. The sanitary seal installed should be at least 20 feet deep.
Taking the above-mentioned steps will save your bore well from contamination. This will ensure safe water production for years on the go. One should not forget their Drilling Rigs maintained and selected.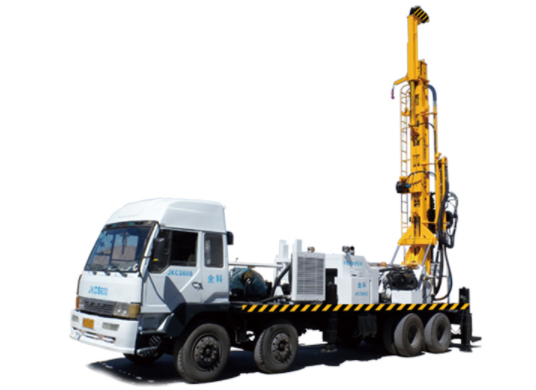 Tips for Water Well Drill Rig Selection
Selecting water well drilling rig is very crucial for reliable results. High mobility, less energy consumption, simple configuration, multi-functional nature and compact size are prominent features of a drilling rig.
In general conditions, aspects regarding hole-diameter, hole depth and stratum needs to be taken into consideration.
Here we have listed some tips before you select the best water well drilling rigs.
Cost-efficient
Since it's a one-time investment, it should be suitable. Since price keeps on rising with higher depth and diameter.
Operational Cost
It includes the cost of casing, Mud, Fuel, maintenance cost, the salary of people operating it. The rig chosen must be minimal in operational cost and higher on profit margins.
Drilling Method
Down the Hole, Rotary Drilling with Mud pump, Auger drilling, direct circulation, Reverse Circulation drilling is the prominent drilling methods. One should take care of the most susceptible method as per site conditions.
Service after Sales
Service is quite significant for drilling rigs. Through reliable service, only one can cater to issues like broken components, miss-operation of the rig and other failures. Poor after-sale service might affect your business profits.
Drilling efficiency
Soil stratum, operator experience, type of drilling machine and method adopting for drilling are significant in drilling rigs efficiency. The efficiency of water well drill rig could be escalated by proper maintenance.
Safety
Safety of rig, operator and people working in its proximity is quite important when water well drilling rig is in operation and transportation.
Availability of spare parts
Significantly, spare parts of chosen water well drilling rig should be available. If spare parts are not available on-demand or consume extensive resources (Time & Money), then such Rig should be avoided.
Enviournemental Protection
Since environmental concerns are quite high, such water well drilling rigs should be chosen that leaves minimum noise and emission pollutions. The buyer should be well aware of standard codes applicable in their country.
We are a Truck Mounted Versatile Well Drilling Rig supplier. Please feel free to contact us if you need them!

Previous: Introduction to Drilling