How To Choose a DTH Drilling Rig?
In order to choose the right DTH drilling rig, you need to pay attention to the following aspects
● You can need a drilling rig for a wide range of applications, for example, to drill a well to access a natural deposit (water, oil, geothermal power, and so on), to develop structures, to make blowing up holes in a mine, to take samples from the ground, and so on.
● In order to make the best choice, it is very important to identify whether the drilling gear will certainly be utilized for your core service or for periodic operations, and in particular whether you want to make the most of the current technologies or whether a device that has actually confirmed its worth over a number of decades could be ideal for you.
● It is required to establish what the drilling rig will certainly be utilized for, in addition to what sort of terrain it will mostly be operating. Depending on the terrain, you can pick in between different kinds of drilling rigs: rotating drilling gears, percussion drilling rigs, down-the-hole drilling rigs, top hammer drilling rigs (with a high hammer), and so on.
● It is additionally essential to define the sort of movement you will require. There are autonomous spider drilling rigs and truck-mounted or trailer-mounted drilling gears that require to be powered by a generator or the vehicle that brings them.
● Safety and security, integrity, and simplicity of use are likewise important aspects to take into consideration as well as are straight linked to each other. Equipment that's trusted as well as simple to run, when utilized according to the maker's referrals, raises customer safety and security.
● When you have identified the sort of machine you need, you can calculate the size called for according to the diameter as well as deepness of the borehole.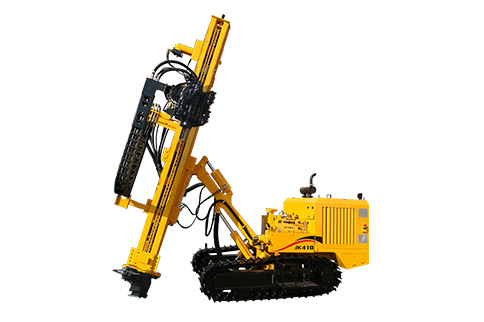 When is the DTH drilling rig necessary?
Several works need drilling, as an example:
● Drilling wells: whether it's to gain access to groundwater or oil.
● Geothermal drilling: to gain access to and also extract the earth's warmth.
● Load drilling to sustain a structure on unstable ground: as much as 2,000 millimeters in size and 70 meters deep.
● Micropile drilling, particularly for the support of existing frameworks: in between 150 and also 200 mm in diameter as well as much as 30 meters deep.
● Blast opening drilling for quarries.
● Continuous flight augering keeps the walls of the borehole with the drill cuttings that are driven by the auger.
drilling is most often done vertically, however, it can also be straight or directional, for instance for the placement of anchors.
We are a DTH Drilling Rig supplier, please feel free to contact us if you need them. We will also help you if you have any questions.